Hello loves,
I went home this past weekend for my sister's high school graduation! Congratulations Emma! :)
Also, I did a little shopping back home and also in my current city where there's a Sephora that opened!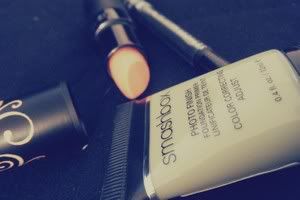 I was very modest and only got two items at Sephora, the lipstick is by GOSH and was bought elsewhere
Smashbox Photo Finish Color Correcting Primer in Green - $22 (micro size)Sephora Brand Nano eyeliner in Black - $7
GOSH #147 Sunrise - $8.99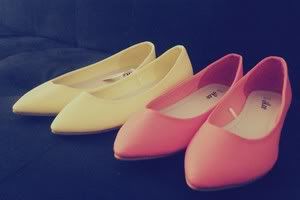 I have a hard time not buying new shoes, especially pointy toe flats in bright summer colors! Got these gorgeous flats in yellow and bright coral at Ardenes 2 for $20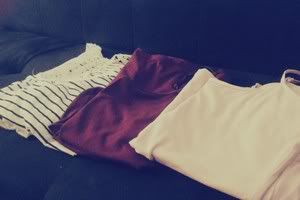 These tops were on sales for $5/each
Bluenotes striped tank top - $5
Dynamite wine colored tank top - $5Dynamite baby pink colored tank top - $5
I got all these pieces of jewelry at my work
Payless ShoeSource glitter black brecelet - $12.99
Payless ShoeSource black glitter flower ring - $12.99Payless ShoeSource 6 pack heart studs - $12.99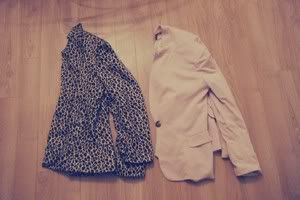 Those who know me know that I'm completely obsessed with blazers, I got these two when I was shopping back home last weekend
Stitches Cheetah Print blazer - $24.99
Dynamite baby pink blazer - $44.90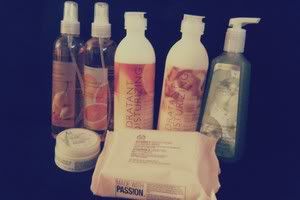 Lastly I got a couple items at Bath and Body Works and The Body Shop! The Mango Mandarin conditioner is my current favorite!
Bath and Body Works Body Mist in Pearberry - $4Bath and Body Works Body Mist in Pink Grapefruit - $4
Bath and Body Works Moisturizing Conditioner in Mango Mandarin - $9.50
Bath and Body Works Moisturizing Conditioner in Warm Vanilla Sugar - $9.50
Bath and Body Works Antibacterial Handsoap in Cucumber Melon - $5.50
The Body Shop Aloe Soothing Day Cream - $16.50
The Body Shop Vitamin E Gentle Cleansing Face Whips - $14.50


That's it for now.
I will soon be doing a review of a pair of Nudy Brown circle lenses that I won from Angelcontacts.com, in the meantime please like their Facebook Page and check out their website!
http://www.angelcontacts.com/
(Official website)
http://www.facebook.com/AngelContacts
(Official Facebook page)
xox
J