I got my June Glossybox yesterday and I was finally able to pick it up from the post office this evening! We got lucky this month : 4 full size products! This month's Glossybox is all about summer. This is what's in my box (The descriptions are from the GB product card)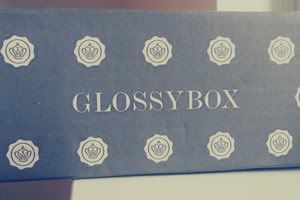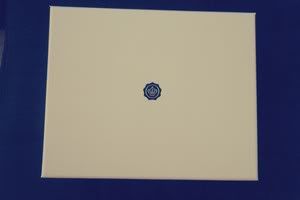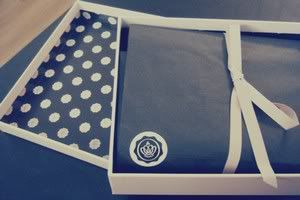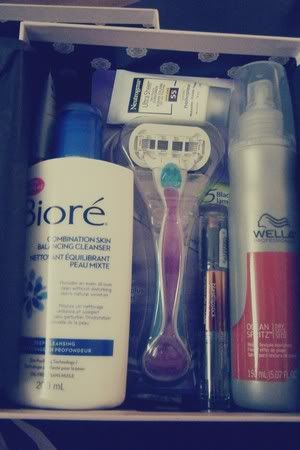 The first item is the Bioré Combination Skin Balancing Cleanser. It's a full size product (200 mL) and can be bought in stores for $9.99.
Have skin that can't make up it's mind? Achieve the clean you want without disturbing natural moisture your skin needs, more balanced skin in just two weeks!
This is great because I do have combination skin and I've never tried Bioré products before.
Also, there is a sample of Bioré Deep Cleansing Pore Strips.
Pore strips are the deepest way to clean your pores. In just one use , you remove a week's worth of built up dirt and it only takes 10 minutes!
They retail for $9.99 for 8 strips.
Then there's the Neutrogena Ultra Sheer Dry Touch sunscreen lotion with SPF 55. This is a deluxe size product.
Ultra light and fast absorbing and voted #1 best feeling sunscreen by Canadian Dermatologists. Contains Helioplex which provides photostable UVA and UVB protection
/ Who doesn't need sunscreen in the summer?! I sure need it!. It retails at full size (80mL) for $15.99
There's also a deluxe sample of the Olay Regenerist Wrinkle Revolution Complex. I don't have wrinkles yet.. well maybe small ones! But i'll definitely give this product a try. My mom always says that's never too early to start taking care of your skin!
Advanced micro fillers instantly smooth the look of fine lines. The anti-aging formula with a BioPeptide and B3 complex hydrates and improves the appearance of deep lines in the just 14 days!
The full size (50 mL) retails for $30.99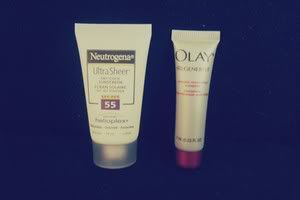 Next in the box is a full size bottle (150mL) of the Wella Professionals Ocean Spiritz. I love Wella products so Im looking forward to testing this out. I love that it's a full size product. It retails for $16.99.
Free your hair with irresistible chunky texture achieving that matte carefree beachy hair look. Available exclusively in salons!
Next is a Gillette Venus Embrace Razor. Now I normally wouldn't get very excited about a razor but I actually needed a new one so I'm glad that I don't need to go out and buy one.
Get Ready for the shave fit for a goddess. Our first women's razor created with 5 blades hugs every curve to get virtually every hair, even bikini hair! An ultra close and incredible Venus smoothness
It retails for $13.43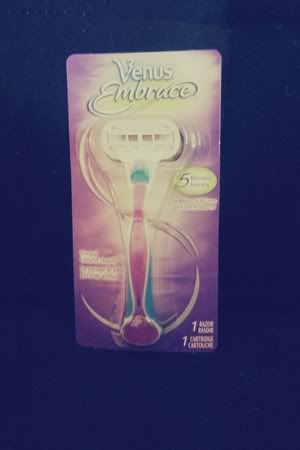 This last product is surely the dark horse in the box. Not only will I NOT use this product .. I don't know anyone who would so I don't know what I'd do with it! It's the Covergirl Flipstick Blendable lip duo in Minx. One side is a golden color whereas the other side is a dark brown shade. Totally not colors for my complexion and skin tone! It retails for $12.50... Glad that's money I didn't spend!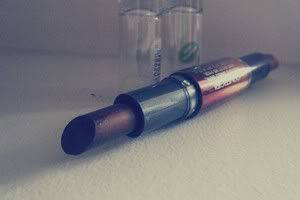 Well that's it for the June 2012 Glossybox. It's not the best box but atleast I will be using most of the products!
If you're interested in signing up to receive a Glossybox every month for $15 (includes shipping and handling) use my referral link here:
http://www.glossybox.ca/invitation/MTE4NTE=?utm_source=Customers&utm_medium=link&utm_term=MTE4NTE=&utm_campaign=Refer-a-friend/
xx
J