Hi loves, I finally got my July Glossybox this morning .. August 2nd.... I opened my box his morning and have sampled all the products and I'm excited to tell you all about it!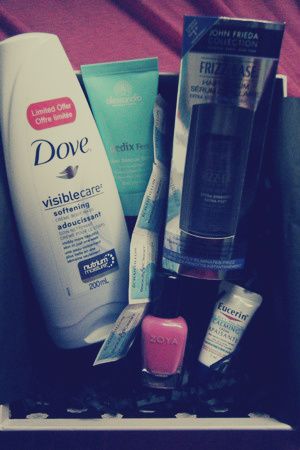 So this month Glossybox sent us this month to celebrate Canada's 145th birthday. As always, there's different versions of the boxes and I received V3. From reading a couple reviews before I got my box, I knew that I was receiving the box with the least value as I only received 2 full size products while other
received more..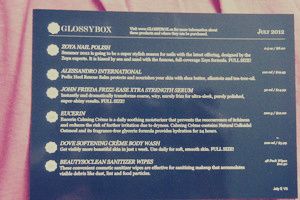 The first product on the card is the Zoya nail polish. Now I already own nail polishes from Zoya and I really enjoy their quality and their range of colors. Your box version didn't determine the color you got as multiple colors were sent out and I am pleased to have received a nice pink shade named "Lara". I applied it this morning and it goes on really smooth. I used two coats but you could get away with only one coat if you're in a rush.
The nail polish is of course a full sized product (0.5oz) and retails for $8. The next product on the card is the Alessandra International Pedix heel rescue balm. The card indicates that the rescue balm protects and nourishes your skin with shea butter, allantoin and tea tree oil. I used this on the balls of my feet after showering this morning and I could definitively feel the menthol effect which I later found out that it was rather the tea tree oil. It's not oily and greasy and goes on quite nicely and the skin absorbs it quite well. This sample size is 30 ml and the full size (100ml) retails for $19.95.
Next up is the John Fried Frizz-Ease xtra strength serum. The card indicates that this serum instantly and dramatically transforms coarse, wiry, unry frizz for ultra sleek, purely polished, and super shiny results. I have it in my hair right now as it dries from the shower I took this morning, however I do not have frizzy hair so I'm hoping that the serum acts more as a smoothing balm instead. There seems to be a mistake on the card as it says that it's a full size product but it's actually a sample size of 24ml. The full size (50ml) does retail for $14.99.
The next product is a very small sample 5ml of the Eucerin calming cream. The product contains Natural Colloidal Oatmeal and it's also fragrance free. It's not oily or greasy and goes on nicely just the way you would want a hand cream to go on. My hands aren't dry at the moment so I can't certify the moisturizing properties. I'm a little disappointed because the V3 boxes got this very small sample instead of a full size Burts Bees lip balm...
Next up is the Dove Softening Cream Body Wash. It's a product that promises more beautiful skin in just 1 week.. (I'll see about that..) I used it in the shower this morning. The body wash has a nice fresh scent and leaves your skin feeling nice and soft. Just about everything you want your body wash to be, so really I have no complaints about this product. This is the full size product and it retails for $5.99.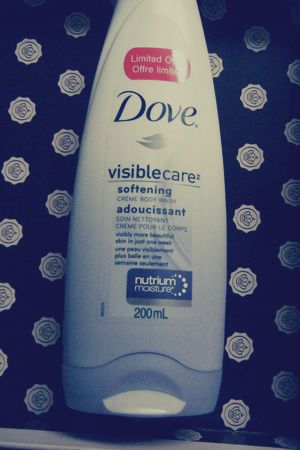 Lastly, there's 4 little samples of the Beautysoclean Sanitizer wipes. These wipes can be used to effectively sanitize makeup that accumulates visible debris like dust, lint and food particles. I used two wipes this morning to clean off a mascara brush. It works nicely, but the wipes are so small that you would almost need 2 or 3 to clean up a grungy product. The full size (48 wipes) retails for $12.50.
So there you have it: The Canadian July Glossybox for 2012. The box as a whole is not bad, but I am a little disappointed by the price differences between the different boxes and also by the fact that V3's only received 2 full sized products. On the plus side, I'm happy that we got a nice range of products, one for your feet, your hands, your hair, your body, your nails, and your makeup. And also, the overall value of the box is not bad.

I'm still waiting for my box from the new company called The Natural Beauty Box that I have subscribed to for only 1 month to test it out. The August box will be the first box for the company and I'm looking forward to review it.

Till next time,

xo

J.